Nodaway-Holt Elementary School
409 Hickory
Maitland, MO 64466
Phone: 660-935-2514

Nodaway-Holt Jr./Sr. High School
318 S. Taylor
Graham, MO
Phone: 660-939-2135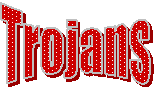 Nodaway-Holt School District serves the communities of Maitland and Skidmore in Holt County and Graham in Nodaway County. The county line is the Nodaway River, upon whose west bank Maitland is located. The elementary school is located in Maitland and the Jr. High/High School is in Graham.
Click on the Trojan above to visit the school's website.
---

Nodaway/Holt County Head Start
112 South 4th
Maitland, MO 64466
(660)935-2237
Nodaway-Holt R-7 School District
Home of the Trojans!